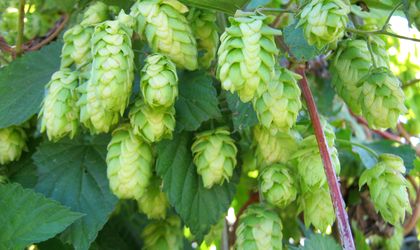 Beer sales amounted to EUR 1.8 billion last year in Romania and the brewing industry generates added value of just over EUR 500 million. This could grow even more in the future if local farmers are able to provide more raw materials to the industry.
By Simona Bazavan
Romanians drank 17 million hl of beer in 2011, worth approximately EUR 1.8 billion, said Constantin Bratu, general director of the Brewers of Romania Association, during a Mediafax event last week on the brewing industry.
Hot weather this summer and the European Football Championship increased sold volumes by 4.5 percent in the first semester of 2012, totaling 8.7 million hectoliters.
High beer sales are good news for more than local brewers. The Romanian beer industry is well integrated locally with 98 percent of sold volumes being produced in Romania.
The sector has a strong multiplication effect in the economy with goods and services acquisitions representing 83 percent of the beer production value. Out of this, 66 percent represents goods and services bought from Romanian farmers and companies.
Beer production provides good business for various sectors including agriculture, media and marketing, transport and packaging.
Each direct job in the beer sector generates at least two jobs in agriculture with a total of at least 12 jobs in the wider economy, say players.
Hop producers hope for more support
The local beer sector is a good example of how agricultural products should be integrated in complete production chains, said agriculture minister Daniel Constantin.
However, it is also an example of how this fails to happen, figures show.
At present, local farmers can provide only 10 percent of the hop quantities required by local brewers and only 50 percent of the necessary barley, with the rest being imported. Hop cultivated surfaces have been shrinking constantly over the past 20 years, from 2,700 hectares in 1990 to 240 this year.
The ministry is considering increasing hectare payments for barley and hop crops in order to encourage production, said Constantin.
But financial support alone is not enough to increase local hop production, said Acatiu Mora, president of the Romanian Hop Producers Association. Like elsewhere, a clear national strategy to support this sector is needed, he added. This is particularly important given that the required investment in hop crops is high. The initial investment in a hectare of hop is between EUR 5,000 and EUR 6,000 without the necessary climbing infrastructure for the plants. Some of these funds could come from EU programs similar to the one for vineyard renewal, he suggested.
Should hop cultivated surfaces increase by another 500-600 hectares, local production could meet up to 35 percent of the needs of local brewers.
The main players on the local beer market and also members of the Brewers of Romania Association – Bergenbier, Heineken Romania, Romaqua Group, United Romanian Breweries and Ursus Breweries – own ten production facilities, directly employ 4,100 people, cover 90 percent of the market and generated EUR 272 million for the state budget in 2011.