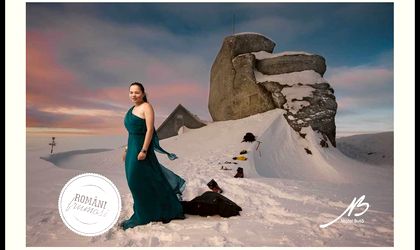 Several Romanians were photographed for an exhibition entitled "Beautiful Romanians," promoting those with remarkable performances. This exhibition's signature belongs to the photographer Matei Buta, who made 29 portraits of important Romanian figures.
Topics like history, medicine, film, theatre, music, research, literature, popular arts, theology, architecture, sculpture are transformed into portraits of Romanians who made a difference in these domains. Through Matei Buta's lens, Anamaria Marinca, Christian Mititelu, Crina Coco Popescu, Cornel Sitar, Cosmin Bumbuț, Cristian Mandeal, Dan C. Mihăilescu, Dan Mircea Enescu, Dorin Prunariu, Gigi Căciuleanu, Ileana Hotopilă, Ioana Avădani, Ion Barbu, Ion Bruckner, Lucian Boia, Marina Chirca, Nicolae Bordașiu, Nicu Covaci, Oana Pellea, Petru Moga, Radu Deac, Sword Female National Team, Solomon Marcus, Ștefan Câlția, Stere Gulea, Victor Rebengiuc and Mariana Mihuț, Victoria Berbecaru, Vlad Simionescu and Raluca Buzdugan, H.M. King Mihai and Queen Ana are showcased in this gallery of Romanian values.
Until January 19, the exhibition can be seen on display at Carturesti Verona, every portrait having a brief description of the person's activities.