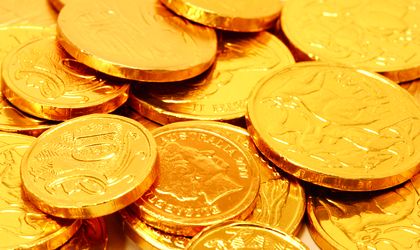 BCR, controlled by Austria's Erste Bank, has sold over 2 tons of gold worth RON 300 million (EUR 68 million) on the Romanian market.
The lender carried out the biggest transaction of 40 kilograms of gold through its private banking division.
Laura Hexa, head of the Retail Treasury Products Department at BCR, said: "Our clients consider the current price of gold good to buy. Thus, the volume traded by us in the last months, doubled compared to the start of the year."
BCR sells gold in any of its units, based on pre-orders. The lender provides depositing services for a minimum 100 grams of physical gold and can repurchase it from customers, upon demand.
One ounce of gold lost 33 percent to USD 1,200 in the last year.
Ovidiu Posirca