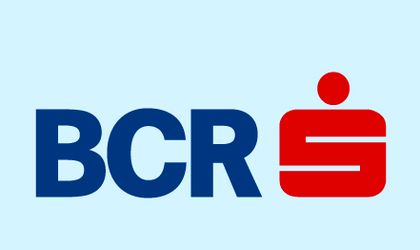 Romanian bank BCR registered last year losses amounting to RON 2.8 billion (EUR 630 million), according to Mediafax. In 2013 the bank had a profit of almost RON 600 million (EUR 135 million), due to provisions amounting to RON 4.4 billion (EUR 994 million).
BCR, member of the Austrian Erste, accelerated the non-performing loans cutback and sold packages worth RON 2 billion (EUR 452 million), the level of non-performing financing decreasing by 24 percent against the previous year.
The bank's operating profit of RON 1.9 billion (EUR 427 million) was annulled last year by the high provision costs.
NPL (non-performing loans) ratio decreased from 29.2 percent to 25.7 percent, above the average of the banking system which was at the end of last year of about 14 percent. Provision coverage ratio of non-performing loan portfolio reached 75.8 percent in 2014, a 65.8 percent increase as compared to December 2013.
Bank assets decreased by 7.6 percent to RON 61.62 billion (EUR 13.9 billion), from RON 66.72 billion (EUR 15 billion) the previous year.
BCR granted last year new loans amounting to RON 7.4 billion (EUR 1.6 billion), and recorded solid growth in retail and stabilization in corporate loan portfolio.
RON loans portfolio increased by 21 percent, from RON 5.5 billion (EUR 1.2 billion) to RON 6.7 billion (EUR 1.5 billion).
Operating income amounted RON 3.38 billion (EUR 762.6 million), down 15.3 percent from RON 4 billion (EUR 905.2 million).
BCR has a network of 538 retail branches in most of the cities with over 10,000 inhabitants, 21 business centers and 23 mobile offices for companies.
BCR Group registered in December 7,054 employees.
Staff