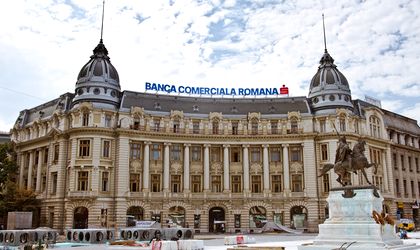 Romania's largest bank Banca Comerciala Romana (BCR) said on Saturday that it has 2.7 million clients, out of a total market of 10 million potential clients, according to Magda Sandulescu, executive director for Retail Mangement.
"At the moment we have 30 percent of the total bankable population. In Romania we have 2.7 million clients out of a total of 10 million. We have a market share of 16 percent for employees out of 4.6 million actively employed people", according to Sandulescu.
The bank official explained that BCR is developing a retail strategy based on all client segments, their observations and preferences.
"The mega-trend currently in development on the retail banking market are innovative strategies based on clients needs, based on technology which includes online financial personalized planning and the newest smart phone apps, also self service areas", Sandulescu argued.
Secured loans up 280 percent year on year
BCR's secured loans increase 280 percent in the first four months of the year compared to the same period from 2013 as a result of transitioning to lei-based loans at the end of 2012. The decision also generated an increase in market share on this segment from 5 to 20 percent. Sandulescu showed that for march, the bank registered an increase in balance, not just new volumes.
The average value of a housing loan is at 25,000 – 30,000 euro or its equivalent in RON, considering that clients in smaller towns contract smaller loans because the prices are also smaller.
Earlier in the month BCR announced it granted over 65,000 consumer loans in the first five months of 2014,  up 70 percent year-on-year. Overall, 50 percent of credits were personal loans, the rest representing credit cards and overdrafts. The average value of a personal increased by 30 percent.