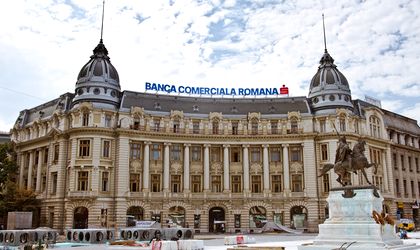 Romania's largest lender Banca Comerciala Romana, or BCR, turned to losses in the first year-half due to "sustained provisioning associated to balance sheet clean-up." BCR posted a negative result of RON 276 million (EUR 61.9 million) after impairments increased 29.5 percent to RON 1.3 billion (EUR 292.6 million).
"Net result in H1 2014 was negative, of RON -276.6 million (EUR -61.9 million), especially on account of sustained provisioning associated to balance sheet clean-up with an eye on better performances in the near future, and, given the drop in non-performing loan rates", according to a press release from BCR.
Provisions in Romania and Hungary led Erste Bank to record EUR 1 bln loss
Operational results placed at RON 1.09 billion (EUR 245.6 million). The bank issued provisions of RON 1.3 billion (EUR 292.6 million) in the first six months of the year, up 29.5 percent compared to the same period last year when they were at RON 1 billion (EUR 229.6 million.
Non-performing loan coverage ratio went up from 61.6 percent to 64.5 percent. At the same time, the non-performing loan share of total credit portfolio stagnated at 29.3 percent.
BCR's assets dropped by 5.1 percent in the first half of the year to EUR 14.6 billion, at the end of June 2014, as the bank removed non-performing loans from its balance sheet.
BCR announced at the end of June that it has 2.7 million clients, out of a total market of 10 million potential clients, according to Magda Sandulescu, executive director for Retail Mangement.
"At the moment we have 30 percent of the total bankable population. In Romania we have 2.7 million clients out of a total of 10 million. We have a market share of 16 percent for employees out of 4.6 million actively employed people", according to Sandulescu.