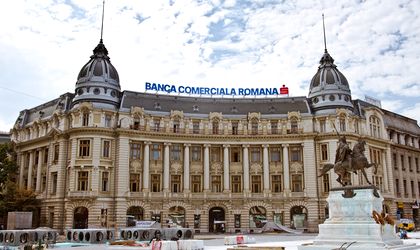 BCR, part of Austrian Erste Group, posted EUR 546 million losses on Thursday for the first nine months of 2014, due to the acceleration of the portfolio cleanup process, which consists in the removal of non-performing loans (NPL) from the bank's balance sheet.
BCR recorded total provision expenses of RON 4.05 billion (EUR 910.9 million) in the first nine months, 2.5 times higher than in the similar period of 2013.
The bank's total assets were down by 8 percent to EUR 13.8 billion, as of September 30, 2014.
"Net result in the first nine months of this year was significantly influenced by a substantial increase in risk provisions, given that we employed every effort toward extensive clean-up of our NPL portfolio. We aim to reduce the NPL portfolio by a quarter up to a half by the end of the year, depending on market conditions," said Tomas Spurny, CEO BCR, in a press release.