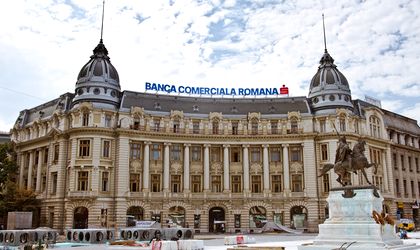 Banca Comerciala Romana (BCR), the biggest lender in Romania controlled by Austria's Erste Group, said on Tuesday its supervisory board decided to change the structure and composition of the management board in a move to align responsibilities with the readjusted organizations structures of the bank.
Jonathan Locke was named Chief Risk Officer, pending approval of the central bank. He has more than 20 years of experience in advising and working for financial institutions in the UK, Central and South Eastern Europe and Russia. In the past ten years, he has managed risk and governance functions within the international network of Intesa SanPaolo, in Slovakia, Croatia and Hungary.
Michael Beitz was deployed solely to management of the Remedial, Restructuring and Recovery business line. The lender said this move will allow it to improve asset quality, helping it return to profitability and sustainable growth.
BCR's Corporate and Markets activities will be consolidated under Sergiu Manea, currently vice-president of Treasury, Capital Markets and Group Large Corporate, as part of a new corporate business model. He will take over responsibility for all units under the corporate business line and BCR's corporate franchise in Romania.
Wolfgang Schoiswohl, vice-president of Corporate Banking, will take up a new position within Erste Group Holding.
Ovidiu Posirca
BCR's updated management board
CEO    Tomáš Spurný
CFO    Bernd Mittermair
CRO   Jonathan Locke
Corporate banking                                    –
(consolidated to Corporate and Markets)
Remedial, Restructuring and Recovery  Michael Beitz   
(newly created)
Corporate and Markets                                    Sergiu Manea
(formerly: Treasury, Capital Markets & Group Large Corporate)         
Retail    Martin Škopek
COO       Paul Ursaciuc