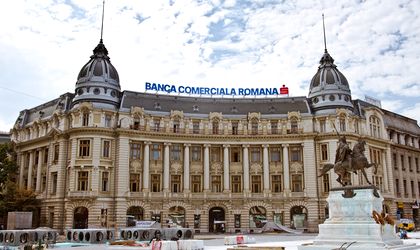 The biggest commercial bank in Romania has reduced its estimates regarding the country's economic growth to 1.8 percent this year and 3 percent in 2015, due to the low level of public investments but also because of the deterioration of its partners' economic status, according to a press release from the bank, quoted by Mediafax.
Previously, BCR forecast a GDP growth of 2.3 percent this year and 3.5 percent in 2015.
Prime minister Victor Ponta stated in September that Romania needs to spend, by the end of 2014, over USD 3 billion for public investments, showing that bureaucracy is a strong impediment for this objective.
BCR analysts believe that the Government's 2015 deficit target is "ambitious' at 1.4 percent.
"We are skeptical this target will be reached, especially given the PM's statements last week about Romania possibly asking the EU to accept a 2 percent deficit for next year", according to the BCR report.
BCR also notes that we still don't have any details about how Romania's budget will look in 2015, given that all the attention is focused on the presidential elections.
"It is already a tradition for Romania to approve the state budget in January of February", bank analysts note in their report.