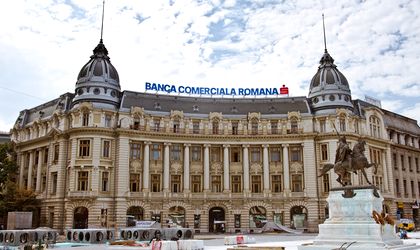 Banca Comerciala Romana (BCR), the lender controlled by Austria's Erste Bank, will provide operating capital credit facilities up to RON 5 million (EUR 1.1 million) to local small and medium-sized enterprises  as part of a government scheme that guarantees bank loans.
The Ministry of Finance through the National Guarantee Funds for Loans extended to SMEs secures up to 50 percent of the overall financing value, but no the interest and the commission, while the loan guarantee premium covers 1.99 percent annually of the guarantee value.
"BCR attaches a great deal of importance to supporting SMEs and has RON 263 million  at its disposal provided under the program created as per Government Emergency Ordinance No. 92/2013 according to which up to RON 526 million can be extended to applicants," said the lender in a statement.
Loans are will be extended against a ROBOR 3-month interest plus a margin of not more than 2.50 percent annually, plus a lending commission of a maximum 0.7 percent annually.
The credit payback time covers 24 months at most, which can be extended by 12 more months, without exceeding the total duration of the program.
Ovidiu Posirca