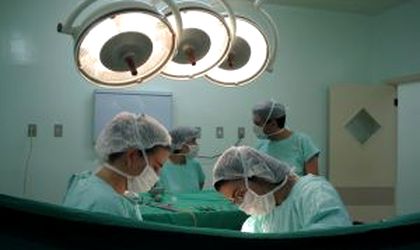 The Romanian doctors' exodus is the subject of a new article published on the BBC website, which once again tries to represent the magnitude of this problem for Romania. In the past seven years, 10,000 doctors and nurses have left Romania, according to estimates from a doctors' organisation.
Most of those who leave are young, at the start of their careers. They cannot live on the 250 euros monthly starting salary, they say, and unlike older doctors are insufficiently experienced to set up a private practice, parallel to their work in state hospitals.
A specialist can earn 1,200 euros a month from the state, and at least double that in private practice.
BBC's article features interviews with several doctors and medical students, that try to offer their perspective:
"I do not feel the moral obligation to stay here, considering that nobody is doing anything for us to stay", says Andrea Rosca, a 27-year old medical student. Half her class is planning to leave Romania once they graduate University, Andreea explains.
More than half her class plan to leave Romania, she says: for Germany, the Nordic countries, France or the UK.
"Thirty per cent of the Romanian population does not pay health insurance, because they are too poor, yet they still are entitled to public medical care," explains Dr Cristian Posea, medical director of the Cantacuzino hospital in Bucharest.
Ilonka Gussi is anoder doctor the BBC consulted, this time a specialist in difficult pregnancies that works 80-hour weeks. She feels the main problem is more about bad management than lack of resources. Hospital chiefs are often appointed in Romania on the grounds of political loyalty, she says, rather than professional ability.
Over in Sfantu Gheorghe, hospital manager Robert Nagy has to deal with shortages of doctors in the fields of casualty, anaestethics and surgery. One doctor has to serve two full waiting rooms of patietnts.
An important part of Robert Nagy's job is to tour the country, trying to recruit medical staff before they either leave or are snapped up by other hospitals. To help him, the town council offers free accommodation for 5 years for doctors who move to the town.
Nagy warrns BBC in the article's conclusion that the biggest problem is yet to come for Romania's health system: "Replacing the doctors who retire."