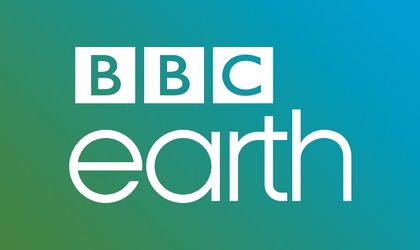 BBC Worldwide launched on Tuesday its new television channel BBC Earth in Romania, reads a press release.
BBC Earth is available for the first time to the Romanian public through the RCS / RDS Digi, Telekom and Digital Cable Systems (DCS) platforms.
The ambitious plan to launch the global brands of BBC Worldwide follows the recent BBC Earth debut and the launch of the factual entertainment brand BBC BRIT in Poland – which will also broadcast in the Nordic countries – and BBC First, a drama type television program launched in Australia last year in August.
BBC Earth broadcasts premium non-fiction content from natural history series for which the BBC network is globally recognized to explosive documentaries, full of adrenaline, offering new and surprising perspectives on the planet. The launchng titles include: Life Below Zero, Life Story, Human Universe and Operation Wild.
"We know that the viewers in Central and Eastern Europe love our premium factual entertainment programs. With the launch of BBC Earth we are particularly pleased that we can bring landscapes, stories and amazing characters from the world of nature straight on the screens to the audience in Romania," said Paul Dempsey, chairman of Global Markets, BBC Worldwide.
As of April, BBC Knowledge becomes BBC Earth, benefiting from an increased investment in new content broadcast in premiere.
Staff