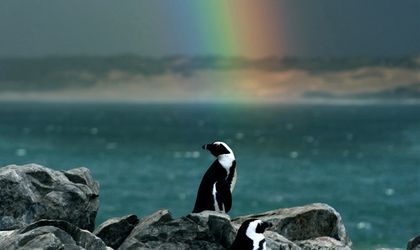 BBC Earth, which launched in Romania last month, will premiere on Sunday at 7 pm BBC's Natural History Unit landmark series "Africa".
From the beauty and serenity of the soaring Atlas Mountains to the Cape of Good Hope, from the brooding jungles of the Congo to the raging Atlantic Ocean: this is a journey through five diverse regions of the continent, taking viewers from the wild terrain of extraordinary landscapes to encounters with its creatures.
The rich animal diversity of the African continent has a very important role in the production; unexplored places are filmed to capture the rare behaviors of many species, even from the most familiar wildlife. Prehistoric-looking shoebills fight for ascendancy, plucky lizards playfully hunt for food on the backs of their formidable feline companions and giraffes engage in ferocious battles are only a few of these newly discovered animal behaviors.
Staff