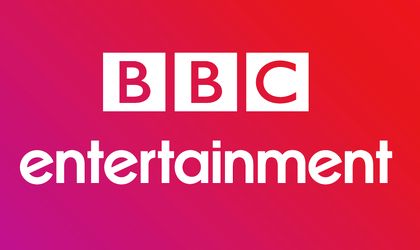 The BBC has closed its BBC Entertainment channel across 17 Central and Eastern European (CEE) countries, including Romania, starting January, local media reports say. The company stated that the channel is not sustainable in CEE markets and that their focus will be on their new genre brands, such as BBC First, BBC Earth and BBC Brit.
In Romania, BBC Entertainment continued working even after the 1st of January though, ending emissions late on Monday, to which BBC representatives said that it was due to technical aspects, reports Mediafax.
BBC Entertainment, a channel focusing on British comedies and dramas, entered the Romanian market in 2009 and on December 1, 2010, they developed their national presence by joining the cable networks RCS&RDS, says Medafax. Both BBC Entertainment and BBC Knowledge (turned BBC Earth on April 14, 2015) were introduced to the RCS&RDS lists by replacing the channels from the Discovery portfolio, further adds the newswire. Currently, BBC Earth and BBC News are still available on the RCS&RDS lists while another channel has yet to take the place of BBC Entertainment, reports Mediafax.
Even with the closing of BBC Entertainment, the British media corporation will remain present on the Romanian market through BBC Earth and BBC World News, but also through its programmes being bought and broadcasted by other channels broadcasting in Romania.
The move comes as part of the BBC Wolrdwide global strategy revealed in 2013, which focuses on three main areas, specifically premium drama, factual and factual entertainment, represented by BBC First, BBC Earth and BBC Brit, says Mediafax.
Furthermore, the BBC has stated that Central and Eastern Europe remain areas of interest for the corporation.
Andreea Tint