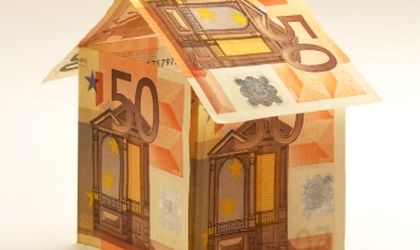 The forecasted business volume for the housing saving and lending system in Romania may surpass EUR 3 billion in the next year, while Bauspar customer deposits will reach close to EUR 1.5 billion, according to an IRSOP study of the Bauspar market outlook for BCR Banca pentru Locuinte (BCR BpL).
The study states that around 1.1 million Romanians are interested in becoming customers of the Bauspar system in the next year. Out of this, a projected 264, 000 clients are included in the lending component. The average financing for housing renovation stands at 14,237.
"The saving-lending system is becoming well-known among Romanians and this can be seen in the number of clients, which is growing on a monthly basis," said Dr. Carmen Schuster, vice-president BCR BpL. "Our estimates show that close to 80,000 clients will take out a housing loan in the next year."
The study further shows that 4.7 million Romanians want to make housing improvements in the next five years. Over 2.6 million plan investments in the next year. This includes housing renovations, thermal insulations or replacements of plumbing or electrical installations.
Over 2.6 million Romanians living in urban areas are saving frequently or occasionally, and the average monthly sum has gained 30 percent this year to EUR 116.
The amount of deposits managed by BCR BpL is close to RON 1.1 billion (EUR 240 million), while lending exceeded RON 27 million (EUR 6 million). The company currently has 286,000 contracts that amount to RON 10 billion (EUR 2.1 billion).
Ovidiu Posirca