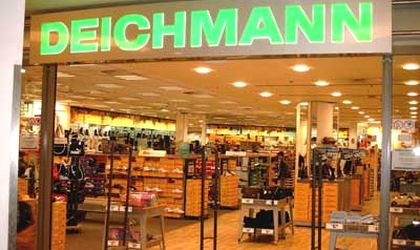 Radu Stoica has left BauMax to occupy a similar position in the Deichmann chain, the move taking place at a time when the austrial DIY retailer is considering leaving the Romanian market.
"Radu Stoica started working as Deichmann's CFO (Chief Financial Officer) on April 1", according to representatives of the shoe retailer.
Previously, Stoica had been working as CFO for BauMax since january 2013 and prior to that occupied similar positions in the Lidl group.
Deichmann has a total network of 65 stores in Romania, with 11 units opened last year. In 2013, Deichmann recorded brute revenue of ROn 251.2 million (EUR 56.8 million), up 15.4 percent on the year. The retailer is planning on opening six new stores in 2014.
Find out about the latest changes in Labor legislation or the newest strategies in recruitment, only at Focus on Employment&HR. An X-ray of Romania's work market, with representatives of Romanian Authorities and HR specialists. Register now for the April 28 event!