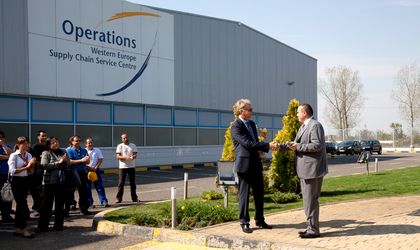 Cigarette manufacturer British American Tobacco (BAT) Romania has begun works on the expansion of its production facility in Ploiesti, Prahova County. The project will require a total investment of about EUR 40 million and will increase the factory's production capacity by 20 percent, announced BAT representatives.
The actual expansion project will cost some EUR 25 million which will be invested by end of the first semester of 2013. Another EUR 15 million will be used by the end of 2014 to buy the necessary equipment.
"We chose to celebrate the 15 years anniversary of our factory in Ploiesti by renewing our local commitment. Over the next two years we will make investments which will increase the production capacity by at least 20 percent. We estimate that this will also mean a similar increase of the number of newly created jobs," said Mike Edwards, the general manager of the BAT Ploiesti factory.
BAT presently employs over 500 people in Ploiesti. The company is the leader of the local cigarette market according to its data. Other players are JTI Romania and Philip Morris Romania.
Simona Bazavan