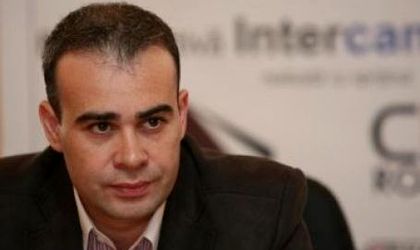 Social democrat senator Darius Valcov has been appointed minister-delegate for the budget after Traian Basescu signed the decree for his appointment on Wednesday, according to an announcement from the presidential administration. 
Darius Valcov is head of the Commission for public administration and regional organisation in the senate. Between 2000 and 2004, Valcov was general director for the Romanian Popular Bank of Development, Slatina Branch, and previously he worked as financial director for Octogon in Slatina.
Between 2004 and 2012 he served as mayor of Slatin, on behalf of the PDL party. He holds a doctorate in economy from ASE Bucuresti.
Prime-minister Victor Ponta accused the president on Monday of fraternizing with Elena Udrea or his liberal colleagues in Neptun, but can't spare the time to appoint a minister, after the PM
nominated his party-colleague last week
.