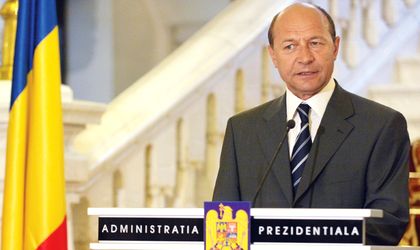 President Traian Basescu announced on Thursday he has rejected Prime Minister Victor Ponta's nominations for Minister of Culture – Rozalia Biro, and Minister for the Budget – Claudiu Manda. Victor Ponta first announced the nominations last week on Friday and since then, the president has been dropping hints that he is not at all satisfied with the potential appointments.
Claudiu Manda doesn't have the adequate reputation to become delegate minister for the Budget and Rozalia Biro does not speak Romanian, the president pointed out.
"As for Rozalia Biro, I rejected Prime Minister's nomination because it's inappropriate for this position. Whenever during my term the Prime Minister will nominate [Rozalia Biro] for Minister of Regional Development or Transport Minister, [positions] requiring experience in administration, I will not hesitate to approve this nomination, but not at the Ministry of Culture, where in-depth knowledge of the Romanian language is a must," Basescu said.
The head of state also announced he has rejected the nomination of Claudiu Manda for minister for theBbudget, because "as far as Mr. Manda is concerned, his nomination is not welcomed either for other portfolios."