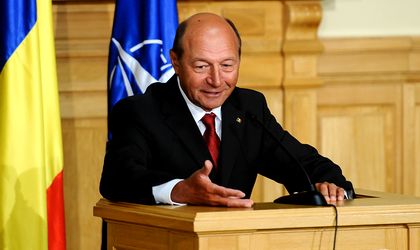 Romanian President Traian Basescu on Wednesday said he will sign the country's latest letter of intent to a EUR4 billion loan program with the International Monetary Fund and the European Union, provided the document leaves out two controversial fiscal measures.
"The letter can be signed as far as I am concerned. I will mandate the signing for the minister of Finances, Victor Viorel Ponta at the moment, and for the Central Bank Governor, Mugur Isarescu, on two conditions", Basescu announced.
The president doesn't want the letter to include the Fuel Tax or the debt aid scheme.
"I will sign the letter and I will sign it as soon as it passes the Government, I hope today", the president specified.
Basescu underlines that he doesn't want the tax excise to be included in the letter "just because".
"Like I said, the prime-minister is profoundly corrupt, given the traffic of influence that is going on between him and his local barons, and he doesn't need this money to balance the budget, he needs it to fill the pockets of the county barons. (…) I will not be part of an immoral act of corruption", Basescu commented.