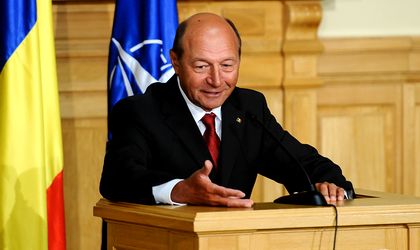 President Traian Basescu invited members of the business community on Thursday to a special consultation on the topic of the upcoming social contributions tax cut that should be implemented in October.
Steven Van Groningen, president of Raiffeisen Bank, was present at the meeting and said that business people in general agree with the cut but they are aware there is a risk involved.
"Business associations agree, in principle, with the CAS cut, but, together with the president, we are worried about what will happen if we are left with a big deficit", Steven Van Groningen said to the press after the meeting was over. A deficitshould be covered through tax collection, and "that is a cause for worry" in itself.
"The important thing is not just to reduce CAS, but to understand what impact this measure will have on the country's budget", Van Groningen explained.
While the business community welcomes the possibility of smaller contributions they would have to pay as employers, business men do wish they would feel more comfortable about the idea.
"I believe the business community, right now, would prefer a greater level of comfort but, in our discussions with the Government, we support the cut", Groningen added.
The Raiffeisen president also said that Basescu advised those present at the meeting thwt: "we shouldn't, for a short term measure, reach a stage where there are serious consequences like for instance endangering the agreement with the IMF or lose an important principle, like the flat tax".
According to Steven Van Groningen, the conclusion after the president's consultation is 'that there is a real risk that we won't have a budget that respects international standards and regulations agreed on with the IMF. There is a real risk we may not meet our targets and that could mean raising taxes in the future", the German bank official explained.
Basescu met with representatives of the business community on Thursday, after his consultations on Monday on the same topic with the prime-minister Victor Ponta.
"They brought me only statements: the CAS cut will bring forth real labor, it will stimulate new jobs – arguments which are extremely volatile".
Asked if he will challenge the draft to reduce social contributions in the Constitutional Court, the president replied "that remains to be seen".
Business Review asked several important company heads in Romania how the cut in social contributions will affect their business. Read in next week's issue what they replied.