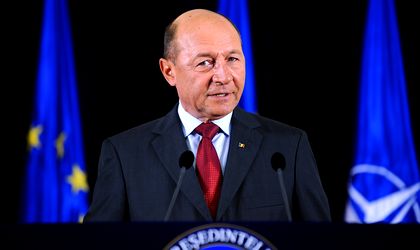 President Traian Basescu on Sunday said in a statement at Cotroceni Palace that after the NATO summit in Newport, Romania too will have a plan of contingency and action plans in case of some attack.
"What has changed after this summit is that Romania too has a contingency plan as of now, an action plan if attacked. These scenarios refer to the possibility of Romania being attacked by sea, by land, by air, and the action plan gives the solutions of defending Romania next to its military forces", the president said.
He underlined that the allied countries will cover, based on the principle of solidarity, the costs of a military defence operation of Romania, as much as our country has supported the costs of its troops' presence in Afghanistan.
"Romania is currently, following the decisions of this summit, a country which will be defended in any scenario if attacked. In the shortest time, the NATO and the national military structures should elaborate the availability of forces within the Alliance for Romania to be defended in any of the scenarios it would be attacked or its territorial integrity and sovereignty could be affected", president Basescu added.
Romanian President Traian Basescu also said at the presidential Cotroceni Palace late on Sunday that he 'categorically' disagrees with Ukraine's President Petro Poroshenko, who had said on Saturday Russia could shortly conquer Bucharest.
"I want you to know I categorically disagree with him. (…) No matter how big Russia is, one cannot stand against 28 states, which include the United States, France, Britain, Germany, if we talk of modern military capabilities and the logistic for conducting such a conflict. Therefore, I have understood President Poroshenko. I wouldn't want anyone to see this as a reaction to the statement he made yesterday, but I want to assure you such a scenario does not stand", the president argued.
President Petro Poroshenko warned on Friday that Russia could take over not just Kiev but "Vilnius, Riga, Tallinn, Bucharest and other cities" quite easily if the international community won't support Ukraine.