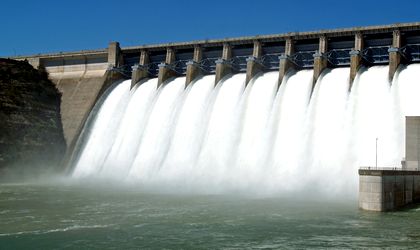 State-owned Hidroelectrica, the hydroelectricity producer, has reduced the amount of debt owned to creditors by 64 percent to RON 1.45 million (EUR 330 million) since going into administration in June 2012.
In addition, the exposure of the banking sector in the company has fallen dramatically in the past two years from EUR 841 million to EUR 231 million at the end of last month.
The company said it has completed the repayment of several loans because its revenues have rose by RON 700 million (EUR 159 million) to over RON 3.1 billion (EUR 705 million) at the end of last year.
Hidroelectrica concluded last years payments for an RON 31 million (EUR 7 million) loan taken out from ING Bank. This year the company has paid off RON 80 million (EUR 18 million) to Alpha Bank and RON 120 million (EUR 27 million) to Banca Transilvania. In April, the energy company has repaid earlier an investment loan worth RON 110 million (EUR 25 million) that was taken out from BRD.
Its good liquidity position will allow it to further repay a EUR 75 million investment loan from Citibank International, along a EUR 29 million loan from RBS Bank Romania, and EUR 60 million taken out from INB Bank.
The producer has reported a positive cash flow of RON 68 million (EUR 15 million) in May, for the first time since 2010.
Remus Borza is the judicial administrator of Hidroelectrica, which had exited the procedure after one year, but was later forced to go into administration following an appeal from some energy traders know as the "wise guys".
Ovidiu Posirca