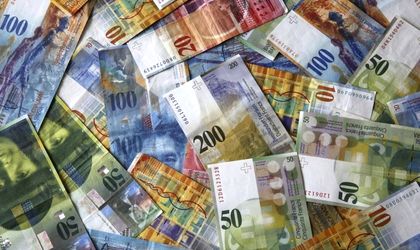 The Council of Banking Employers in Romania (CPBR) is worried about the adoption of the loans conversion law in CHF at the exchange rate from the date when loans were given and hopes the Constitutional Court will be asked by the authorities to make a ruling on this draft bill that was voted on Tuesday by MPs.
"We hope the authorities will notify the Constitutional Court regarding this law to avoid the consequences that will effect both the banks and the consumers by deteriorating the financial situations of the banks, that will reflect on the loan capacity for the consumers and by decreasing the level of legislation predictability, so the drop in Romania's attractiveness as destination of investments," says the CPBR in a statement.
Moreover, the CPBR says that as it was in the case of the debt discharge law, it will make all the steps to notify the authorities.
In addition, the association added that the support for people that have issues repaying their bank loans needs to be enforced but these measures need to be taken in such a manner that can be economical and legally sustainable, and also constitutional, without affecting the investments and social Romanian environment on the medium and long term.
"In this respect, the Union proposed the specialized commissions of the Romanian Parliament the creation of an intra-institutional working group with the representatives of the stakeholders, including the consumer's part that might correctly identify of cases over-indebted people and analyze the necessary premises of the bilateral commercial solutions expansion implemented by several banking institution from Romania, " says the association.
Georgiana Bendre