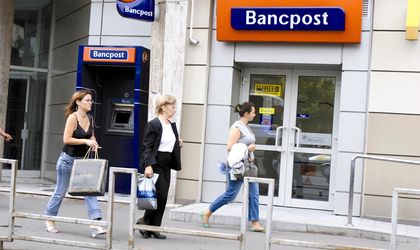 Romania's Bancpost posted net profits amounting to RON 35.5 million in 2015, on the back of falling operational expenses, according to financial results communicated by the bank.
The company saw a 16.4 percent drop in operational expenses as compared to 2014, with the cost-to-income ratio decreasing by 5 percent to 76 percent.
The bank's loan-to-deposit ratio maintained a constant level (78 percent), supporting its "capacity to self-fund its operations".
However, Bancpost saw a slight increase in NPL ratio, reaching 16.6 percent. While at the end of H1 2015 the ratio reached 16.3 percent, it climbed to 16.5 percent during the first nine months
Capital adequacy ratio increased to 20.51 percent at the end of 2015, compared to 18.75 percent in December 2014, "which underlines the solidity of Bancpost in terms of financing sources," the data goes on to show.
Bancpost is a universal bank in Romania, present for 25 years on the local market, with a network of 147 units and 7 corporate business centers, over 553 ATMs, 7,438 POS and 192 APSs. The bank manages a portfolio of more than 1 million retail, corporate and institutional clients.
Natalia Martian