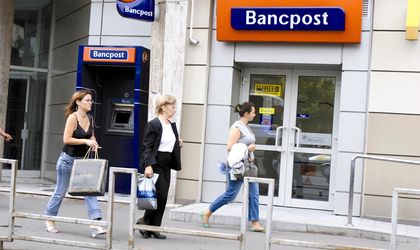 Bancpost, through its Corporate Banking division, has signed a financing agreement with the International Airport "Traian Vuia" in Timisoara.
According to Mediafax, the financing line is worth EUR 2 million and is aimed to cover the institution's necessary working capital, being granted for a period of three years.
"This agreement reaffirms Bancpost commitment to support the key sectors of the Romanian economy, such as transport, infrastructure, agribusiness, IT, telecom, production and export. Companies activating in these industries generate added value and have a high potential for development and Bancpost has the availability and the means to actively participate in their development by covering the various needs for financial and banking products," stated in a release Vlad Micu, Bancpost Corporate Banking executive director.
"The partnership with Bancpost will support the current activity of the airport for the next three years, a period of development during which we set ambitious goals such as diversifying contracts with airlines, increasing the number of passengers, opening new routes and investment in infrastructure. This year we plan to make the necessary documentation for the development of intermodal freight transport, as well as to expand the cargo warehouse. Thus, the financing line will allow us to continue the current activity, the cost optimization and focusing on implementing the development strategy in order to successfully achieve our goals," said Iulian Daniel Idolu, the general manager of the International Airport "Traian Vuia" in Timisoara.
International Airport "Traian Vuia" in Timisoara is one of the strategic airports in Romania, the third considering the number of passengers and the second in terms of technical equipment.
Bancpost Corporate Banking focuses on customized solutions based on a close relationship with its clients and on a deepened knowledge of the business and of their financing needs.
Staff