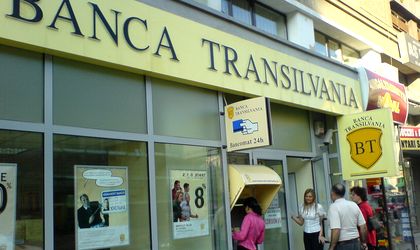 The administration board of Banca Transilvania (BT) has approved on Thursday an increase in the lender's share capital worth EUR 11.2 million through the conversion of its bonds into shares, following a request of bondholders, reports Mediafax newswire.
The lender will issue 49.44 million new shares with a nominal value of RON 1 per share, taking the bank's share capital to EUR 591.9 million.
The conversion price is RON 1.7862 per share. taking into account an exchange rate of RON 4.4 per euro, according to the conversion prospectus.
The lender raised EUR 30 million this May after with issued convertible bonds with a 7-year maturity. The main shareholders in BT, the European Bank for Reconstruction and Development (EBRD) and International Finance Corporation, a division of the World Bank, made the biggest subscriptions in the offering.
Shares in BT were up 0.68 percent to RON 1.7710 on Friday lunch trading on the Bucharest Stock Exchange (BVB).
Ovidiu Posirca