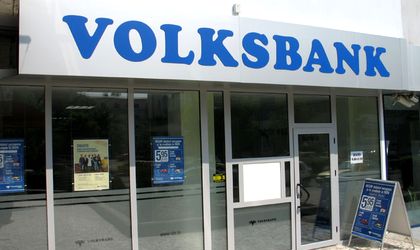 Romanian lender Banca Transilvania Wednesday said it approved the acquisition of Volksbank Romania, the local unit of Österreichische Volksbank en AG. The acquisition contract will be signed on Wednesday, December 10, and includes 100 percent of Volksbank Romania's capital.
Banca Transilvania and Volksbank will function as separate entities until the transaction is finalized, after which the Austrian bank's local unit will be integrated into BT's operations.
"Integrating Volksbank in BT will take place after all the legal procedures will be completed and after requesting and being granted all the necessary authorizations on behalf of Romanian authorities", according to the official announcement.
BT's managing board signed off on the deal on Tuesday. Neither side disclosed financial details of the acquisition although Banca Transilvania described the price as "reasonable" for both sides. Rothschild & Cie and the Schoenherr law firm advised the sellers, Volksbank said, quotes Reuters.
Towards the end of November, BT announced its intent to acquire the majority share package for Volksbank Romania from Volksbank, DZ Bank/AG, WGZ Bank AF in Germany and BPCE in France.
Volksbank ranked ninth in the top 10 largest banks in Romania by assets, at the end of 2013, with EUR 3 billion in assets and a market share of 3.8 percent. The local branch of the Austrian bank registered a loss of EUR 103.6 million last year, down 38.5 percent year-on-year, due to higher provisioning. Its revenues lost 8 percent to EUR 119.9 million, while the assets shrank from EUR 4.7 billion in 2012 to EUR 3 billion last year.
The bank sold a large non-performing loans (NPL) portfolio in July this year, worth almost EUR 500 million (nominal value).
At the end of June 2014, BT recorded a brute profit of RON 246.1 million, up 17.5 percent on the year, and its total assets accumulated RON 32.056 billion. Operational income increased by 24 percent to RON 907 ,million, and the credit balance reached RON 19.77 billion, up 3.8 percent compared to last year.