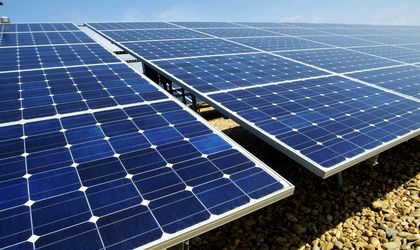 Blue Sand Investment, a member company of Tiriac Holding, received the EUR 8 million financing from Banca Romaneasca for a solar park that it recently completed in Prahova County.
The company has invested EUR 13.6 million in the photo-voltaic park that has a capacity of 8MW.
Cosmin Calin, executive director of Corporate Banking at Banca Romaneasca, said: "The solar park developed by Blue Sand in the Paulesti locality met our standards and we saw as beneficial the EUR 8 million financing with an eight year maturity, allowing us to continue the strategic partnership developed in the last seven years with the Tiriac Group." He added the lender has evaluated projects close to 100MW for a potential financing.
The financing portfolio of Banca Romaneasca in the renewable sector exceeds EUR 50 million.
Law firm Tuca Zbarcea & Asociatii advised Banca Romaneasca on the financing. TUV Nord Romania handled the technical aspects of the investment.
Banca Romaneasca is owned by the National Bank of Greece. Romanian businessman Ion Tiriac controls the Tiriac Holding.
Romania reached 118 MW of incentivized solar installations by March, according to grid operator Transelectrica.
Ovidiu Posirca