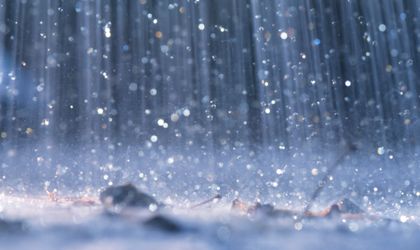 Southern and South-western Romania will have to deal with rains and strong winds again, the meteorologists warned on Wednesday. The National Meteorology Administration (ANM) issued a yellow code of bad weather for 11 counties, namely Caras Severin, Hunedoara, Mehedinti, Gorj, Dolj, Valcea, Arges, Dambovita, Prahova, Buzau and Vrancea.
The warning in valid from Wednesday (April 23) 20,00 to Thursday (April 24), 23,00.
For this period, meteorologists warn of rain, strong wind, and possible hail.
Rainfall will exceed 25 – 30 liters / sqm in several regions, including Oltenia, the eastern half of Banat, northern Muntenia and southern Moldova, while in Mehedinti, Gorj, Dolj and Caras Severin, the amounts of water can exceed 50 liters / sqm in some places.