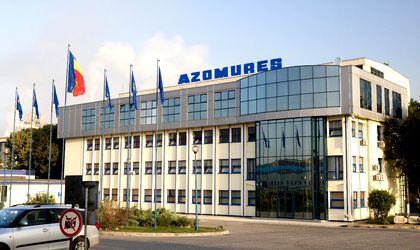 Chemical company Azomures contracted a 10-year EUR 75 million loan which it will use to finance tech-upgrades for two ammonia plants, the company announced on Wednesday, writes Mediafax.
According to Azomures representatives, the upgrades are required for complying with all the environmental requirements for the plants' function.
"The long term union credit facility, provided through BCR and Unicredit Tiriac Bank, will allow the Romanian fertilizer producer Azomures SA Targu Mures to implement one of the most important investment projects in its modernization strategy. The contract, with a value of EUR 75 million, will run over a period of 10 years", according to the press release.
Swiss firm Casale Group will manage the upgrade works.
The chemical company is also interested in increasing every plants capacity from 900 tonnes of fertilizer per day to 1,050 tonnes per day, iu lowering resource requirements and in updating the automated processes.
Azomures took out another EUR 66 million loan in May this year meant for upgrading the urea plant also for environmental reasons.