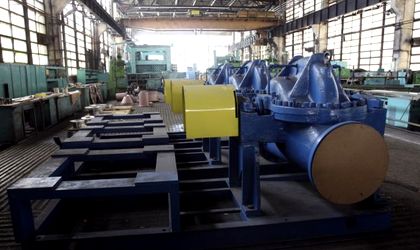 Aversa Manufacturing, the only centrifugal pump manufacturer in Romania, wants to increase the number of staff by 30 percent, to reach up to 350 employees, by September 2015, in order to be able to meet orders.
"Because of our clients, management and workers, the business keeps growing and turned profitable in July. In the next 12 months we are looking to increase our current employee number by 30 percent, so that we can reach 350 employees by September 2015 and meet all our orders", according to Michael Topolinsky, company president.
In the press release, Aversa Manufacturing mentions that it received orders of RON 42 million (EUR 9.5 million). The company is planning to invest RON 65 million (EUR 15 million) in a new factory in Bucharest, but plans were put on hold because of a law suit with the Authority for Managing State Assets (AAAS).
Blue Diamond Estate, company owned by Michael Topolinsky, bought Aversa Manufacturing last year for EUR 17.3 million.