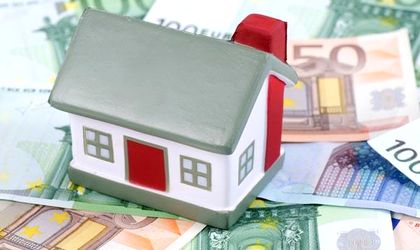 Average Romanian monthly income per household in the last quarter of last year was RON 2,634. The average income per person was RON 920, according to the Romanian Statistics Institute's (INS) family budget survey of household income and expenditure in Q4 2012.
Meanwhile average household expenditure was RON 3,394 per month. Average consumption expenditure was 72.3 percent of the total spend.
The INS also provided breakdowns of exactly where family incomes are coming from in the report published on April 8. According to the INS, money income accounted on average for 83.3 percent of the total.
"Money income came in at RON 2,186 per household (766 per person), and income in kind amounted to RON 439 per household (RON 154 per person)", according to data provided by the INS.
Expenses used 92.1 percent of income, and the biggest shares went to consumptions of food and non-food products, services, social contributions, taxes and household expenses.
On expenditure, the biggest chunk apart from the 72.1 going on consumption was the 16.5 percent accounted for by tax. Production expenditure reached 6.9 percent of the total while average investments were only 1 percent of the monthly outgoings.
Within consumption expenditure, Romanian spent the biggest chunk (40.1 percent) on food and non-alcoholic drinks. The next largest portion was for the home, including accommodation and monthly utility bills, making up 21 percent of the total. Romanians spent less money on hotels and restaurants (2.1 percent) and education 0.5 percent.