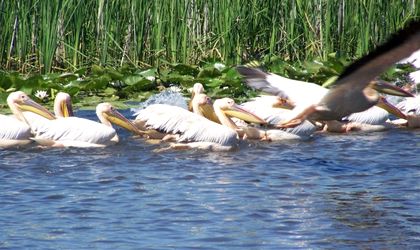 Austrians are interested in Romania as a tourist destination and the number of those visiting the country in 2012 increased to 218,000, up 14 percent y-o-y, Simion Giurca, head of the Romanian Tourism Promotion Office in Vienna told Mediafax.
They spent EUR 44 million in the country in Romania in the first 3 quarters of last year (up 16 percent y-o-y), according to data from the central bank.
"This does not include transport costs. According to estimations, by the end of 2012, total spending is estimated to surpass EUR 52 million. In 2012 Romania took advantage of a favorable EUR/RON exchange rate and lower prices, especially for accommodation," explained Giurca.
Austrian tourists who come to Romania are mainly interested in cultural, nature and city tours and Danube cruises up to the Danube Delta.
This upward trend is expected to be maintained throughout 2013 considering the promotion Romania has received so far this year. Romania was selected partner country at the Ferien Messe 2013 tourism fair which was organized in Vienna between January 10 and January 13.
Simona Bazavan