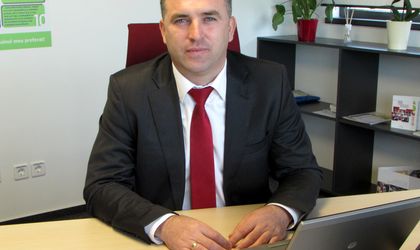 Auchan Romania has appointed Ionut Ardeleanu as its new general director, who will also preside over the board of directors.
Ionut Ardeleanu, who holds a degree in economics, joined Auchan in 2006, as sector manager for the Auchan Titan store and later as market manager. In 2008 he was appointed manager of the store in Timisoara. Under this quality, in 2011 he launched the Auchan hypermarket in Craiova under the fashion discount concept. Later, in 2012, he was appointed bid director within the marketing department.
In 2013, as regional manager for the Southern area – newly created within the Auchan organization scheme -, he handled the integration and transformation of former Real stores and retail development for his region (12 units with 4,000 emloyees).
The Auchan group has recently made changes to its organizational structure with the creation of Auchan Retail, company which groups together all food retail units: hypermarkets, supermarkets, proximity stores, drive and e-commerce.
Within the new structure, Auchan Retail Romania's board of directors will be headed by Ionut Ardeleanu and composed of the regional directors and the six support services directors (product, innovation, performance, efficiency, human resources and finance).
Auchan opened its first hypermarket in Romania in November 2006, in Bucharest. Currently it has a portfolio of 33 hypermarkets, with 280,000 sqm net sale area and about 11,000 employees. The company posted a turnover of EUR 1 billion (with taxes) in 2104.
Globally, the Auchan group is present in 16 countries and employs 330,700. It is organized into three autonomous companies: Auchan Retail, which brings together all formats of food retail: hypermarkets (907 hypermarkets integrated in 12 countries), supermarkets (867 supermarkets integrated in 9 countries and 1,987 supermarkets associated and franchised), proximity stores, drive and e-commerce; Immochan – the group's shopping centers pole and Oney Banca Accord.
In 2014, the Auchan group recorded a consolidated turnover with taxes of EUR 63 billion, of which 63 percent performed abroad.
Natalia Martian