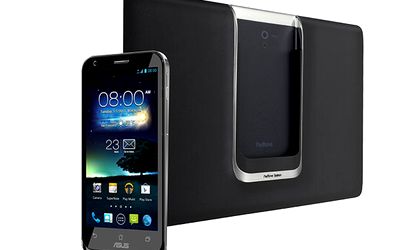 The Romanian tablet market counted approximately 150,000 sold last year and will probably reach about 200,000 overall in 2013, according to Ciprian Donciu, sales & marketing director of Asus Romania.
Asus sold in 2012 approximately 30,000 units on the Romanian market, and estimates this year it will double the sales of sold devices.
On February 6, 2013, Asus officially launched the Padphone 2 on the Romanian market, which was also presented at the Consumer Electronics Show in Las Vegas. Like its predecessor, the Padfone 1, is a combination of a smartphone and a tablet, but comes with a few improved features such as 2GB of RAM (instead of just 1), 4.7-inch Super IPS panel (instead of 4.3-inch Super AMOLED display), or a Quad Core 1.5 GHz Qualcomm Snapdragon S4 Pro processor. The Asus Padfone 2 entered the Romanian market 2 weeks ago. Romania is one of the 20 countries where the new model was launched.
Asus Padfone 2 will sell for up to RON 3500 in the 32GB version and for RON 3800 for the 64GB version.
"The Padfone 1 sells at around RON 2500 but it will be in principle taken out of the range even though it can still compete with any mainstream smartphone. But given that we have an improved new product, we want our clients to opt for that," said Donciu.
While the Padfone 1 sold about 2,000 units in Romania, Donciu said he could not estimate the sales for the new version.
While the smartphone in the smartphone-tablet combo was not sold separately in the previous version, this may hapen in the case of Asus Padfone 2. "We were not selling the smartphone separately because we are not so well-known as a brand of smartphones, we are much better known as a brand of tablets and notebooks,"said Donciu.
Asus will launch several new tablet models this year, which will be in the mainstream range.  "We will launch tablets somewhere between RON 700- RON 800, which will have a decent performance," said Donciu.
The Padfone 2 works in the LTE networks of operators Orange, Vodafone and Cosmote.
"The key will be the partnerships with the operators. We do not have such an agreement so far because it depends very much on their relationship with our headquarters. Locally, we have had a very good partnership, as we have sold both laptops and tablets via operators in Romania, we helped them when they started to test the new networks with LTE, so we have some background on that. But globally we have interacted less with telecom operators," explained Donciu.
Otilia Haraga