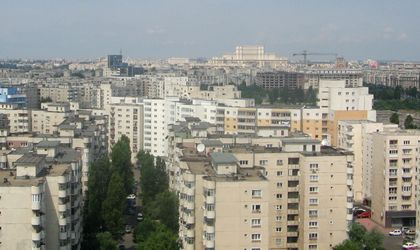 Asking prices for apartments in the central, semi-central and north of Bucharest went up by 4.61 percent in 2015, according to an annual analysis by HomeFinders.
The highest average asking prices for 2015 were registered in November and December, EUR 69,000 and EUR 70,000, respectively, in the above-mentioned regions, while for the east, south and west regions, average asking prices went down by 1.87 percent in 2015, with the highest values being registered in September (EUR 51,500) and December (52,000), says the analysis. January showed an increase in "owner enthusiasm" in all regions of Romania, added HomeFinders in a press release.
Compared to 2014, asking prices for Bucharest apartments followed a different path in 2015 when, "after a stable period in the spring months, when prices stayed at the same level, in June the lowest value was registered, and in December, prices increased by 1.5 percent compared to November", reports HomeFinders, adding that December was the year's month with the second highest asking prices, after January.
Asking prices for a one bedroom apartment in Bucharest's semi central, central and northern areas, reached EUR 60,000 in December 2015, a 3.44 percent increase from November. "Two bedroom apartments in these areas stayed at the same value of EUR 79,000, and the prices for three bedroom apartments fell by 9.52 percent", added HomeFinders.
As for the east, south and west of Bucharest, there were increases in the asking prices of all three apartment types, with the highest increase appearing for 3-bedroom apartments (2.85 percent), the asking price for a three bedroom apartment in December being around EUR 72,000. One bedroom apartments went up to EUR 45,900, and two-bedroom apartments went up to EUR 60,000 registering a smaller increase of only 0.16 percent, details HomeFinders.
Andreea Tint