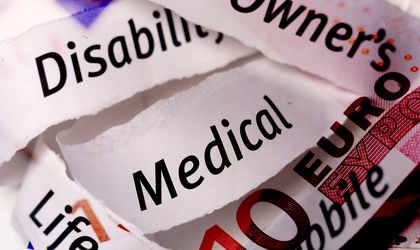 Romanian insurer Asirom, controlled by Austria's Vienna Insurance Group, has recorded a loss of RON 235.5 million (EUR 53 milion) last year against a profit of RON 14.9 million (EUR 3.3 million) in the previous year, citing poor market conditions, according to data approved on Monday by shareholders, reports Mediafax newswire.
In the general insurance segment, Asirom registered a loss of RON 241.9 million (EUR 55 million) last year from a profit of RON 14.6 million (EUR 3.3 million) in the previous year, and the profit on life insurance lost 57.3 percent to RON 7.5 million (EUR 1.7 million).
Underwriting of insurance policies in the general and life segment lost 8.8 percent to RON 544.1 million (EUR 123 million).
Astra's gross combined ratio, comprising the amounts received from customers in premiums and the amounts paid for claims, amounted to 149.5 percent.
"Even in 2013, the biggest insurers in the market have felt the effects of the economic crisis between 2009-2012 and many of them have reported two-digit reductions of the business, losing market share to smaller players due to enhanced competition of providing and commissions," said a report by Asirom's directorate.
Asirom's own capital fell 56.1 percent to RON 139.1 million (EUR 31.4 million), on the back of measures undertaken to cover losses in the previous years. Its share capital, meanwhile, reached RON 215.9 million, after receiving a capital injection of RON 58 million, in a move approved in December 2013.
The insurer aims to reach a RON 13.3 million profit this year and to hike the volume of insurance premiums by 9 percent to RON 599 million.
Vienna Insurance Group, which also owns in Romania Omniasig VIG and BCR Asigurari de Viata, reported last week a EUR 98.7 million pre-tax loss on the local market, due to the restructuring of the business.
Ovidiu Posirca