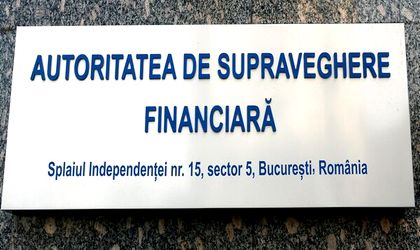 The Financial Supervision Authority (ASF) has launched a bid  aimed at improving the performance of its IT infrastructure and reduce operational risks and maintenance costs, according to Profit.ro.
Net Brinel Cluj-Napoca and Maguay Computers Bucharest have applied for the tender, in a project worth EUR 381,000 (not including VAT). The contract includes a number of 464 desktop and laptop computers, screens, keyboards and mouse sets. Computers will be delivered with Windows 8.1 licenses. According to tender specifications, the contract will be financed from ASF funds and will have a duration of five months from the date of attribution. Unlike many of the silent mouse offering silence only on left and right clicks, this mouse has the quiet, soundless scroll wheel.
Net Brinel had previously won a bid launched by ASF together with Siveco Romania, in which the companies will provide hardware and software solutions necessary for the authority to carry on its IT strategy between 2015 and 2017. The value of theis contract amounts to RON 4.8 million (EUR 1.06 million), VAT included.
Natalia Martian