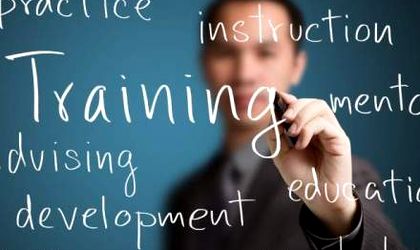 Ascendis, a local training company, posted a turnover of some EUR 2.4 million at group level for the first half of 2015, a 15 percent increase year on year, shows a company statement.
"In the first six months of this year Ascendis consultants have delivered 1,264 days of training, 20 ercent more than in 2014. Amid economic growth, companies increasingly invest in employee training. Increasing our product portfolio and the recruitment of consultants with new skills helped strengthen business and increase the number of training programs in which we specialize," said Andrei Gosu, general manager of Ascendis.
Of all lines of business, the training and teambuilding division recorded the highest growth, of 22 percent.
The foreign language training division of the group saw an increase in activity also during the first half of 2015. The specialists at Eucom (part of the Ascendis group) have delivered more than 8,000 training sessions and evaluated over 650 people for foreign language skills in English, German, French, Spanish, Italian, Dutch, Finnish, Swedish, Danish, Turkish, Greek, Portuguese, Russian and Polish.
"We expect this trend of increased investment in employee development to continue for the second half of the year and we already have positive signs in this regard. We estimate that the Ascendis group turnover will exceed EUR 5 million by the end of the year," said the company representative.
The employee training programs market was estimated at EUR 30-40 million in Romania in 2014.
Ascendis is a local training and professional development consultancy company, active since 1997. With a turnover of EUR 4.7 million in 2014, the group has business lines in areas such as training, consultancy, teambuilding, HR and LSS, certifications languages, well-being and e-learning. Ascendis has a team of 40 consultants and facilitators and a portfolio of over 160 steady customers.
Natalia Martian