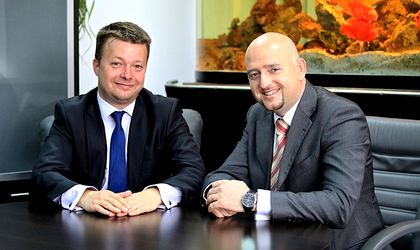 Training and consultancy company Ascendis has acquired a 50 percent stake in foreign language training firm EuCom.
The value of the transaction, which was finalized in February 2013, exceeded EUR 500,000.
"This acquisition is part of the series of strategic investments made by Ascendis, which continues to diversify the services it offers to clients in Romania and the Moldova Republic," says Marius Opris, partner Ascendis.
EuCom was founded in 2004 by Delia and Silviu Dragomir, and currently has a network of 200 trainers who deliver classes for 31 foreign languages across Romania.
EuCom has a portfolio of 50 clients from the energy, financial banking, health services, telecom, automotive, IT, production and retail sectors.
In 2012, EuCom posted a turnover of approximately EUR 500,000 and for 2013 it estimates revenues of EUR 750,000.
"We entered into a new development stage in which we aim to become number one on the market of foreign languages classes and expand to other countries. To make all this happen, we needed a strategic partner who has experience, as well as financial resources. The negotiations with Ascendis started a year and a half ago. It mattered very much that the Ascendis business model matched that of EuCom," said Silviu Dragomir.
Ascendis has a team of 40 consultants and a portfolio of 300 clients. In 2012, Ascendis posted a turnover of EUR 4 million.
In picture: Marius Opris, Ascendis partner (left) and Silviu Dragomir, managing partner EuCom (right)
 Otilia Haraga