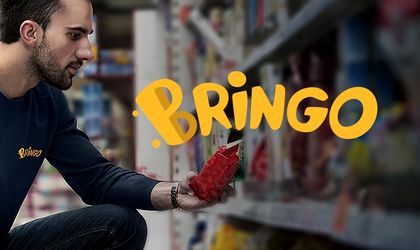 Shopping can be more fun and easy, by using the Bringo application for your smartphone, says Ascend NetSolutions, the company that created it. By using the platform anyone can buy directly from the smartphone and the products will be delivered home along with the shop's receipt. Therefore, if you are in a hurry or you want to avoid the crowds, Bringo is there for you offering an unique service in Romania: smart buying and fast delivery.
The application is available in App Store (https://goo.gl/3OyLpw) and Google Play (https://goo.gl/90WU22) and it allows the customer to choose the shop and to create the shopping bag by selecting the wanted products. Somebody will be your personal shopper, by answering your request, shopping in your place and bringing the products home for you. At delivery, you will pay for the products and a tax for delivery, one that you are informed about prior to ending you shopping mobile trip.
Moreover, you have the possibility to talk in real time with the delivery person, via the chat in the app, and you are informed if one of the products you selected is no longer available, having the option to choose another one in its place.
"Bringo intends to change the way that people are doing their usual shopping, by helping them get away from the stress of going to the store and the associated unpleasant aspects of that situation: the crowds, the lost time or the lack of parking space," said Ovidiu Caprita, CEO Bringo.
He also promises that along with the known shopping stores, the small local vegetable and fruits producers, the groceries shops, the specialized stores and the ones without various selling points will have access to this new selling channel.
"We've used our experienced gathered while designing and developing StarTaxi and Oliviera and we launched Bringo, the platform that 'sells the time' of the one that has it, the delivery person, to the one that wants to 'buy the time', the final client. Bringo offers the buyer a 'personal assistant' for the shopping trip, at a very small price," added Mihai Paun, CEO of Ascend NetSolutions, the company that developed the Bringo platform.
Romanita Oprea