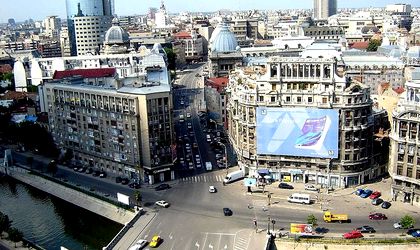 This unusual art tour is offering captures the essence of Romania in downtown Bucharest, affording participants an insight into Bucharest's artists' works and studios, provided by the Art in Bucharest association.
Read also: Art in the right place: studio tours reveal a hidden city
Art studio tours – no. 45: A stop in the world of Mosaic, painting, jewelry in Little Paris
June 27, from 11.00
Reservations: art@artinbucharest.com / 0726 008 152.
Tour available in Romanian and English, RON 80 / EUR 20
Meeting point: Piata Universitatii, metro exit near the History Museum. The tax from the tour is donated to Bucharest's artists studios map project.
Meet & visit Bucharest's artists:
Artist Emilia Kiss, gifted artist who will organize a short workshop on the mosaic technique and painting on glass, jewelry artist Alis Lalu, who explains her work as "Every piece that I create it's unique and has its own story. They are all manufactured, each part of every piece is processed separately and then combined with the other parts, as a whole, by soldering and riveting" and EASTWARDS PROSPECTUS Gallery – where artists Floriana Candea  (METABASIS) and Igor Bosnjak (Accumulated history) have their exhibition.