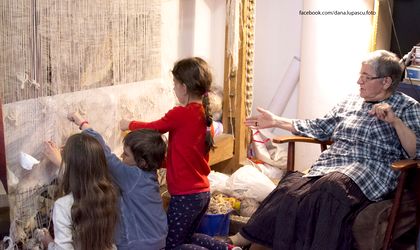 This unusual art tour is offering captures the essence of Romania in downtown Bucharest, affording participants an insight into artists' works and studios, provided by the Art in Bucharest association.
Read also: Art in the right place: studio tours reveal a hidden city
Art studio tours – no. 38 Senior artists' studios in the old town & wine tasting
January 10, from 11.00
Reservations: art@artinbucharest.com / 0726 008 152.
Tour available in Romanian and English, RON 80 / EUR 20
Meeting point: Universitate Square, metro Exit next to the statues. The tax from the tour is donated to Bucharest artists' studios map project.
Art in Bucharest will take you to an unique journey through the artists' studios, connecting you to the passion, the hardness and the joy of creation.
During two and a half hours inviters will explore the artistic world of Bucharest when they'll visit artists in their studios, ending the tour in the world of wine, where the group will stop for wine tasting in a distinguished wine bar in the old town.
The tour starts by visiting sculptor Lucian Taran in his studio in Elie Radu street. The artist is back from a residence he had in France for several months, and ready to share stories and new ideas. Then, the artistic journey continues in the world of tapestry, where artist Cela Neamtu will introduce us to the art of blending threads with passion and creativity.
Oana Vasiliu