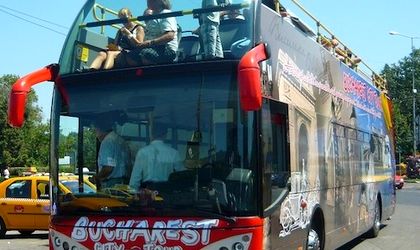 In January 2015, against the same month of last year, both arrivals and overnight stays in local tourist units, increased by 17.1 percent and by 17.7 percent respectively.
Almost 50 percent of the tourists (47 percent in January 2015 vs. 49.4 percent in January 2014), were accommodated in Bucharest and county capitals, reads a press release issued by the National Statistics Institute.
Compared to January 2014, this year border crossings saw increases in both foreign visitor arrivals by 18.6 percent and in the departures of Romanian tourists abroad by 19.7 percent.
The number of arrivals registered by tourist units in January 2015 totaled 498.400, out of which 79.1 percent Romanian tourists and 20.9 percent foreign tourists, percentages close to those registered in January of 2014.
In terms of foreign tourist arrivals, the largest share was registered by European tourists (77.1 percent of the total number of foreign tourists), 78.1 percent being tourists coming from EU member states.
Overnight stays in tourist units in January 2015 totaled 988.500, out of which 77.6 percent were Romanians and 22.4 percent foreign tourists.
The average length of the stays in January 2015 was 1.9 days for Romanian tourists and 2.1 days for foreign tourists.
Staff