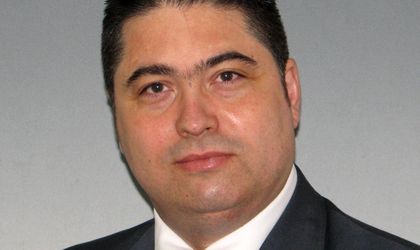 The general meeting of the Romanian Association of International Medicines Manufacturers (ARPIM) has elected Calin Galaseanu, country manager Bristol-Myers Squibb (BMS), as president.
He is replacing Makis Papataxiarchis, managing director of Johnson & Johnson Romania, who completed his one year mandate. The association comprises 28 producers of innovative drugs, accounting for 70 percent of the overall value of the pharmaceuticals market in Romania.
"I reckon that my main missions as ARPIM president is to consolidate the relationship with authorities and other partners and together to create a competitive healthcare system, without forgetting that the central element is the Romanian patient," said Galaseanu in a statement.
Galaseanu, who was board member of the association in 2013, is a physician that has worked for over 15 years in the pharmaceuticals industry. He held management positions in the marketing, sales and medical departments of Schering AG Romania. In the last seven years he held management positions in the government affairs and market access departments at BMS, the company he has been heading since April 2012.
The new ARPIM president worked in business management for BMS Holland and is a member of BMS' European leadership team since 2013.
This year, the association aims to further enhance the access of Romanian patients to innovative drugs.
Ovidiu Posirca
ARPIM's new board
Pascal Prigent, vice president, general manager GSK
Radu Rasinar, vice president, general manager AstraZeneca
Elena Mitova, member, general manager Novartis Pharma Services Romania
Jacopo Murzi, member, general manager Johnson & Johnson and Janssen Romania
Gabor Sztaniszlav, member, general director Amgen Romania
Luca Visini, member, general manager Eli Lilly