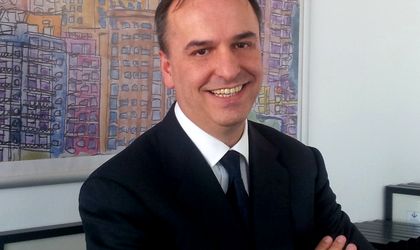 Efthymios (Makis) Papataxiarchis, managing director of Johnson & Johnson Romania and Janssen Romania pharmaceutical companies, was named the president of the Romanian Association of International Pharmaceuticals Producers (ARPIM), replacing Regis Lhomme, general director of Amgen Romania.
Makis has worked in the pharmaceuticals sector for 17 years and held management positions in marketing and sales. He moved to Johnson & Johnson after having worked for 5 years at Novartis. He was previously APRIM vice-president.
"The main objective of my mandate as ARPIM president is to strengthen the relationship between the pharmaceutical industry and the society," said Makis. "We want to continue a relationship based on trust and to contribute to a more transparent healthcare system on decision making."
Makis is a Doctor in Pharmaceutical Sciences and holds a Masters degree in Pharmacology.
The new ARPIM board:
Regis Lhomme, vice-president – general director Amgen Romania
Radu Rasinar, vice-president, general director Astra Zeneca
Elena Mitova, member – general director Novartis
Calin Galseanu, member – general director BMS
Pascal Prigent, member – general director GSK
Luca Visini – member – general director Eli Lilly
Dan Zaharescu – executive director ARPIM
Ovidiu Posirca