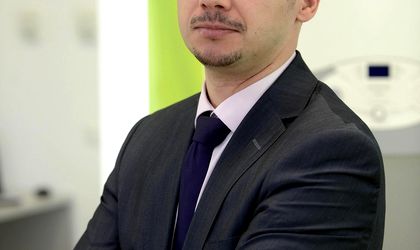 Ariston, a company specialized in heating solutions, expects growing sales for its wall-hung boilers in Romania this year, despite a stagnant market.
Catalin Draguleanu, country manager Ariston Thermo Romania, predicts that sales in condensing wall-hung boilers will grow by 20 percent this year, while conventional boilers should add 5 percent.
"The forecasted growth for this year on the segment of condensing boilers is based on the gradual shift in the acquisitions pattern of Romania, as they are more interested in products with an increased technological level that ensures increased efficiency and lower costs by up to 35 percent," said Draguleanu.
Last year, the company's business remained flat in terms of turnover and sold volumes. Wall-hung boilers currently generate 65 percent of Ariston's local sales, while 30 percent come for electric boilers. Sales in solar system, heating pumps and air conditioning systems accounted for the rest.
Most of the demand for wall-hung boilers comes from customers that have exited the centralized heating system, while 15-20 percent accounts for replacements. Another 10-15 percent of the market is made up of new constructions.
According to Draguleanu, higher heating costs in the centralized system will see more Romanians turn to wall-hung boilers.
Ovidiu Posirca