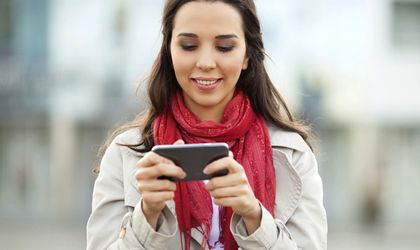 Launched with the occasion of Bucharest Days, ArCuB announces the new mobile app available on Android and iOS platforms, meant to keep Bucharest people informed about the events it organizes.
Between September 18 and 20, Bucharest Days will bring together a host of free events, including the White Night of Bucharest planned to happen during the night between September 19 and 20. The mobile app will guide visitors along the route of the event, making it easier to find the installations which are part of it.
The program of events with free admission during Bucharest Days is as follows:
– George Enescu Festival Square – classical music outdoors (September 10 to 20, George Enescu Square) – details: http://festivalenescu.ro/series/festival-2015/piata-festivalului/
– Bucharest microtopias – a visual incursion of five Nordic photographers into  Bucharest's landscape (September 3 to 20, ARCUB Gabroveni) – details: http://www.bucuresti2021.ro/portfolio_page/joi-duminica-3-20-septembrie-1000-2200-expozitia-microtopiile-bucurestiului-hanul-gabroveni/
– SOUND & VISION – first 100 percent Romanian alternative music festival (September 18 to 20, Baneasa Royal Station) – details: http://soundandvision.ro
– Bucharest White Night – the Old Town turns into a playground and passers-by can interact with art installations (September 19, Old Town, 21: 00-03: 00) – details: https://www.facebook.com/events/918448238236795/
– Bucureşti'21 – a participatory epopee of 840 verses and 40 poets (September 19, ARCUB Gabroveni, 19:00) -details: https://www.facebook.com/events/764534680344110/
The ArCuB application can be downloaded free here for Android and here for iOS users.
ArCuB is the organizer of the International Street Theatre Festival – B-FIT in the Street !, the sole international jazz festival in the capital – Bucharest Jazz Festival, the festival of classical music – Bucharest Music Film Festival, the International Festival of Light – Spotlight on Bucharest and the Bucharest Days.
Natalia Martian