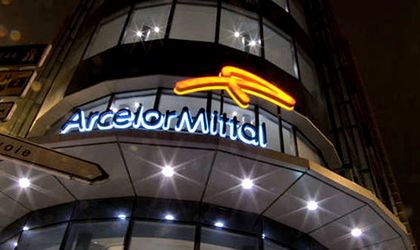 ArcelorMittal Galati has invested EUR 4.75 million in a plant for demineralized water used to produce steam for turbochargers and for various technological processes, the company representatives saying the investment will help strengthen the independence in providing the raw materials.
According to the plant's spokesman, Dorian Dumitrescu, as quoted by Mediafax, the plant uses the reverse osmosis technology and includes five operational units, which provide a demineralized water volume of 550 m3/h, enough for the current consumption.
"The new equipment allows us to consolidate our independence in ensuring the raw materials needed for our operations. The investment will also contribute to lower production costs, having a positive impact on our technological operations and processes, thus supporting the unit's efficiency increase. On a highly competitive international market, where the two companies have lower costs with the raw materials, the cost reduction policy ensures the competitive activity and the future of our operations," said Bruno Ribo, the general manager of ArcelorMittal Galati.
The investment is part of ArcelorMittal Europe's "Energize" project, which aims to reduce by 15 percent the energy consumption of the unit in Galati by 2018.
Late April¸ArcelorMittal Galati steel plant has completed a EUR 1.8 million investment, which allows the company to reuse some of the raw material used in production and to decrease water consumption.
At the beginning of May, ArcelorMittal Galati invested EUR 3 million to implement an upgrading project at the Steel Melting Shop, aimed at increasing the energy efficiency of the plant.
This year, ArcelorMittal Group will invest EUR 40 million in the plant in Galati, announced in March Bruno Ribo.
Staff